#Run4LBT
---
Do you have run, walk, triathlon or any race coming up? If so, join our #run4LBT team to participate for a cause bigger than yourself. All you have to do is commit to raising money for Life's Better Together and we'll give you a long sleeve, shirt sleeve, or tank top tech shirt of your choice – just for your effort. We are well aware most people don't like asking others for money, so we put the tools in place to make it simple. By partnering with Gofundme and PayPal- we have created the streamlined process where all you have to do is share your personalized fundraising cause on social media and through email with your family and friends. We at LBT will support you the whole way by encouraging your training and providing useful tips and strategies to raise the money most possible. Remember- since we have zero overhead- you and your donors can feel comfortable knowing 100% of their tax deductible contributions go directly to families in need!
What are you waiting for- Join today by sending us an email at lifesbettertogether@gmail.com
CLICK images below to zoom in.
---
#24Hours24Families
Meet our amazing team running for 24 straight hours at the MuuvWell Hot Rod Ultra 24-Hour Run in less than two weeks! Matt Idlett, Matt Edwards, Jen Whitehurst Edwards, and Leslie Tabor Wright are all volunteer board members for LBT and running to raise funds for local families battling a critical illness. They are also defending our team's title as 2022 relay champions! Show them some support by making a donation TODAY! CLICK HERE TO DONATE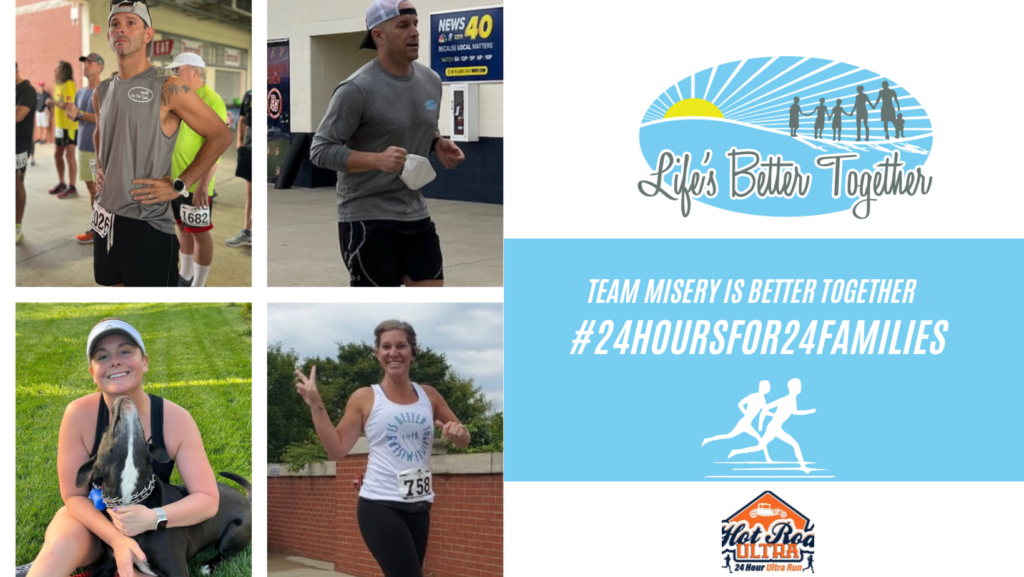 ---